CONTACT US,
Phone: +855(0)12 297 506 | +855(0)93 832 812
We will answer you in English or French upon your requests
E.mail: info@buffalotrails-cambodia.com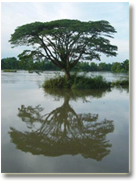 Buffalo Trails is a friendly and family-oriented tour operator focusing on culture, tradition and respect for the environment.Our tours ensure a postive contribution to local families.
Buffalo trails, supports and responsible tourism :
We work closely with local families and ensure regular income.
We provide 3% of our benefit to Angkor Hospital Children in Siem Reap.
we follow responsible tourism codes.